Ningbo Nord Machinery Co.,Ltd.

China foundry-Steel foundry-Investment casting-Precision casting-Lost wax casting-Water glass process-Silica sol casting-Sand casting-CNC Machining parts

Contact Us

Add: Room 1204, Tiantong nan road 577-39#, Yinzhou District, Ningbo 315100, China
P.C: 315100
Tel: +86-574-88189478
+86-574-28870228
E-mail:nord@cnool.net
E-mail:admin@nord-foundry.com


| | | |
| --- | --- | --- |
| | Welcome to Truck Base support | |

We are a China Truck base support company,producing all kinds of Truck base support parts,We are the leading factory In China factory is in good quality.The materials of Truck base support will be decided by you or it will be equivalent in China.But as a China Truck base support Supplier,we can produce Truck base support according to your requirements.We can do different sizes of Truck base support parts,You can see some of Truck base support parts on our website. We export goods to America,Canada,England (Britain,United Kingdom),France,Germany,Australia South Africa Holland,Spain market...! We also welding bucket Our bucket is easy welded,not fracture,wear-resisting,greatly reducing replacement and improve working ding Fabrication corporation will provide you best price with high good quality! Nord Truck base support in China,starting since 2001,is a Chinese Truck base support company,specialized in manufacturing all kinds of Truck base support, Caterpillar Truck base support,Komatsu Truck base support, Hitachi Truck base support,John deere Truck base support,Volvo steel structure,JCB Steel Welding Fabrication,Modern Truck base support,Daewoo Truck base support..., Domestic sales estination:Shanghai,jiangsu,nanjing,wuxi,suzhou,zhejiang,hangzhou,ningbo,wenzhou,taizhou,jiaxing,shandong,beijing, inan,qingdao,dalian,shenyang... The reasons to choose us: 1.Good Service.OEM and ODM service offered.1year limited warranty for defective items(excluding items damaged and/or misused after receipt) 2.Specialized Casting Enterprise in China.Simulation of the casting system,Proficient in 3d design software,solidworks ,Pro.CAD with rich experienced technical teams,Provide Complete Casting Solutions 3.Quality Assurance.Well-equipped testing facilities,Good quality control system 4.Competitive Prices,First Choice.Save Cost Creating Values for You.
Process Description
Welding Fabrication parts,mainly used in agricultural machinery and exported to country with high agricultural automation,such as Canada,Australia,America etc.



The welding parts are mainly used in mining machinery,and our main exported market is Australia with abundant mineral resources,Canada,South Africa etc.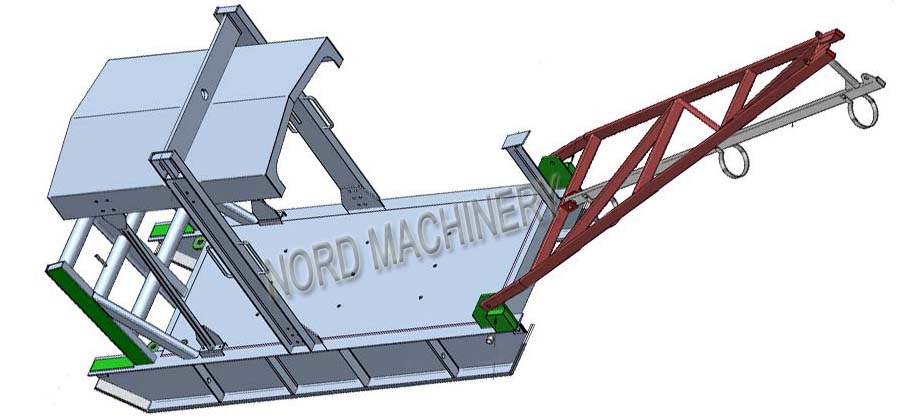 Process flowsheet
material preparation --Make process analysis and material and material preparatio

(steel sheet,section bar,welding flux and other accessory material)

material cleaning --surface treatment(rust cleaning, oil and scale removal and so on )

material trimming --material cutting ,blanking,thermal cutting ,numerical control cutting abd so on

material rolling --hot and cold forming machining(bending, stretching,rolling formation and so on)

machining -Cut the piece of raw material into a desired final shape and size.

Now we have CNC, Lathe, milling machine, drilling machine and so on .

welding excavator bucket --weld the assembled structure together to shape firmly together as a whole .

balsting --this process can make the products surface color to be the same and remove the polishing trace.

excavator bucket ,painting --coating(rust and scale removal ,pickling ,painting and so on and package.